Abscissa is a cartographer from a family of mad scientists.
ABSCISSA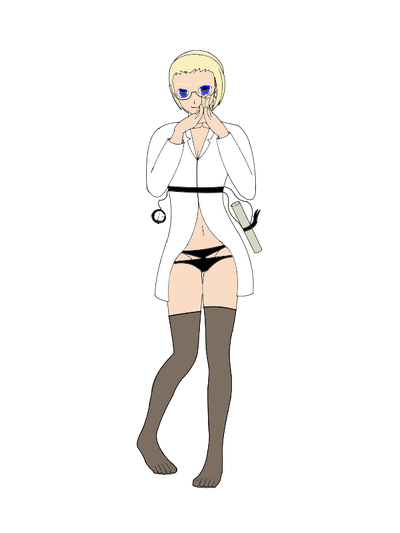 INFORMATION
ID Tag: (BSCSS)
Age: 26
Gender: Female
Eye Color: Blue
Hair Color: Blonde
Physical appearance
Edit
Abscissa has blue eyes and shoulder length blonde hair. She wears a white lab coat (Which is a little big for her) and black pants. She's almost always seen carrying a map in her arm and a pencil on her ear.
Abscissa is much more normal and reserved than the rest of her family. Though, she still retains some of the madness that runs in her family
Abilities
Edit
As mentioned before, Abscissa is a master cartographer. She's good to have around in a survival situation.