Teke Teke is a horrific Japanese ghost.
TEKE TEKE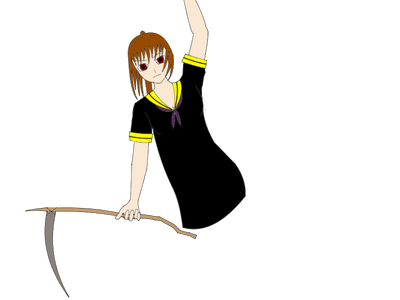 INFORMATION
ID Tag: (TT)
Age: 16(Dead)
Gender: Female
Eye Color: Red
Hair Color: Brown
Physical appearance
Edit
Teke Teke has red eyes and brown hair styled in a ponytail. The lower half of her body is missing. She often wears a school uniform top. She also carries a scythe with her.
Insane.
Abilities
Edit
Teke Teke is remarkably fast, faster than most humans.