Treat is basically a pile of candy in a human shape.
TREAT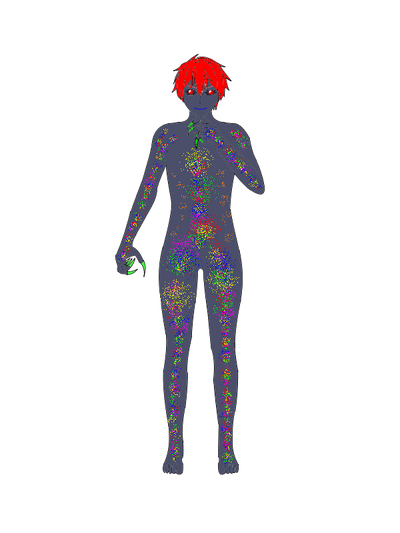 INFORMATION
ID Tag: (TRT)
Age: 1
Gender: Yes
Gobstopper Color: Red
Licorice Color: Red
Physical appearance
Edit
Treat has two red gobstoppers for eyes and licorice for hair. His teeth are made of blue rock candy, and his claws are made of green rock candy. His main body consists of tootsie rolles, candy bars, and other chocolates. His eyebrows consist of black licorice.
Treat acts somewhat strangely. He often wanders aimlessly, but he is attracted to candy as he uses it to build himslef. He tends to follow Trick around quite often, for some reason.
Abilities
Edit
Treat is able to gain temporary abilities by consuming different types of candy.