Tyler is a mysterious Nightmare who seems to have the ability to teleport when no one looks at him.
TYLER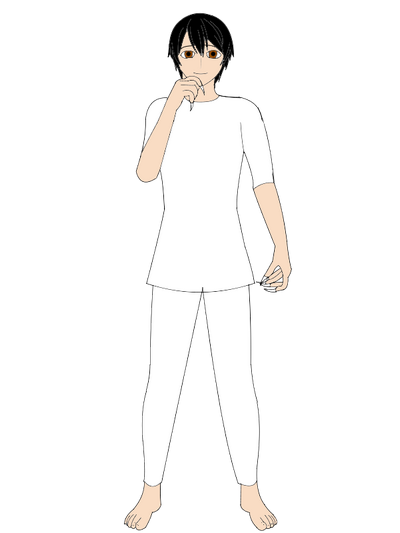 INFORMATION
ID Tag: (T)
Age: ?
Gender: Male
Eye Color: Brown
Hair Color: Black
Physical appearance
Edit
Tyler has brown eyes and short black hair. He possesses 1-inch claws and pointed teeth. He often wears a white t-shirt and white pants. He looks like a man in his early twenties.
Tyler seems to be very scatter-brained, he pops out of nowhere at random times and disappears or leaves shortly saying he "forgot something". He says he likes going dimension hopping with Underclock despite him having a more illogical and "immature" outlook on the multiverse.
Transformation
Edit
Unknown. He might not have one.
Abilities
Edit
Tyler seems to be able to teleport when no one looks at him, and travel through all dimensions.