Vinny the Ventriloquist (also known as Venny) is a Nightmare with a skull for a dummy.
VINNIE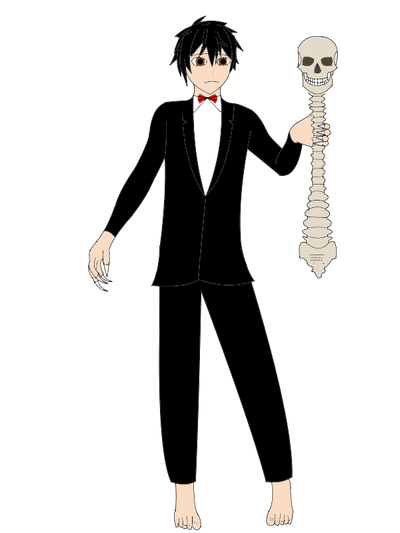 INFORMATION
ID Tag: (VNTRLQST)
Age: 23
Gender: Male
Eye Color: Brown
Hair Color: Black
Physical appearance
Edit
The Ventriloquist has brown eyes and medium-length black hair. He possesses 1-inch claws and pointed teeth. He often wears a black tuxedo on top of a white shirt with a red bowtie and black pants. He carries a skull on top of a spinal column with him, and uses it as his dummy.
The Ventriloquist himself retains a polite and reserved manner. But he gives the dummy a very rude and abrupt personality.
Abilities
Edit
The Ventriloquist is very good at what he does. He also seems to have mastered throwing his voice.